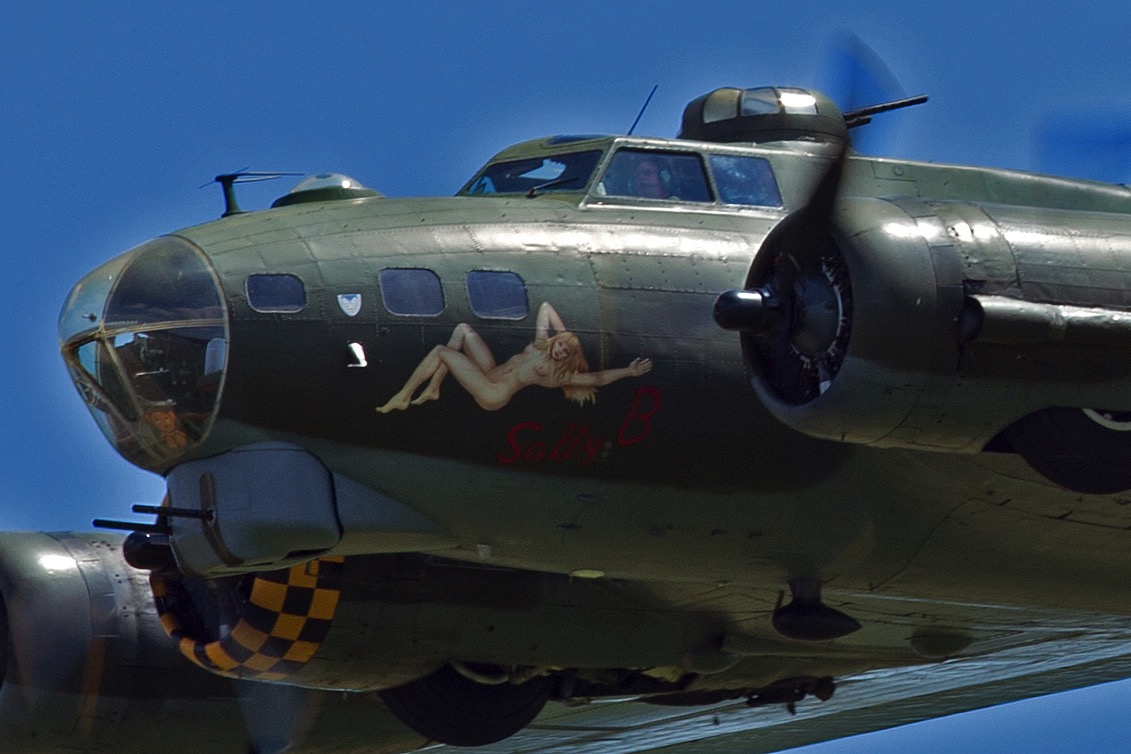 Skiathos - September 2019 - Peter Hampson
If you are an Aviation enthusiast and in particular a photographer you have probably heard a lot about Skiathos (JSI). "It's the St Maarten of Europe" is a statement which is often quoted. In the European Spotting guide book "Best Airports" its ranked up at number 4! Well, having run a TAS Trip to St Maarten (SXM) some years ago and returned with some superb photos it was high time for me to go for a looksee at JSI / LGSK… Could it really be as good as SXM?
Where is Skiathos?
Skiathos is a small Greek island in the North West Aegean, approx 100 miles NE of Athens.
How do I get there?
It's not as easy as you may first think!
There are no direct ferry services from Athens. If your time is valuable take the plane (45 mins) but a return ticket is about £200. Otherwise it takes a full day by car / coach to the port and onward by ferry. There are no low cost flights and just a couple of Dash 8 / ATR's per day from Athens. However, from Manchester (and most UK airports) both TUI and Thomas Cook offer both seat only flights and package holidays. The package holidays are at a price to suit your own needs and seem to be the best option with a wide choice. I chose TUI and got a reasonable last minute deal in an excellent hotel for a B&B 4 day break. Self catering packages and 2 star were also available for those on a tight budget. The choice is yours to meet your budget. But do your homework…. some of the low cost accommodation can be in the middle of nowhere and not all have air con (an essential in the summer months).
What's the accommodation like on the Island? Are there any airport hotels?
I think it's fair to say that Skiathos has something for everyone although it's a very popular holiday resort for all ages and tastes. I met a fellow enthusiast from Moscow who had made the trip via Athens and had gone for a Self Catering apartment near the airport. Most people I spoke to from the UK had booked a package holiday as that was the most economical, convenient and least hassle.
There are no Airport Hotels as such. However, the main town is less than 10 minutes away (drive) from the airport which has an abundance of small hotels. The nearest airport hotel with a view of the approach (pending wind direction) is the Emy (referred to in many Spotting guides) which is 2 Star and a pretty basic, isolated, B&B, which does not have a restaurant for evening meals or a bar for a refreshing drink after a long day's spotting). Whilst the views are OK (some rooms have views over the approach to Runway 01 and airport) you are located some way away from the action – 30 mins walk from the Amaretto and you would have to be in good health to climb back up the hill. (The hotel does have a "short cut" at the back of the swimming pool but it would be a steep climb up and down steps). Views from the pool over the airport are restricted by bushes and are therefore not ideal for spotting purposes.
The next hotel along (Hotel Punta) on the same road is 3/4 star and in the TUI brochure but again it's some way away from the town and an even greater climb (you would need to ideally have a car or Quad Bike). There is a bus service from the hotel to the bus station in the town, but this is limited – just a twice daily service. Taxis on the island are expensive and the cost of a taxi from the hotel into town would be of the order of €10.00 each way, which could prove expensive over a few days. On the plus side, this hotel does have a restaurant and bar with pool area.
The main "resort" hotels tend to be out of town near the beaches but its only a small island so the furthest is probably only 30 min drive. I stayed at the Kassandra Bay which is about a 15 minute drive from the Airport, 10 mins from town and has free Shuttle and Water Taxies. But as with most things in life you get what you pay for.. it certainly wasn't the cheapest in town… but was very nice!
What is the best time of year to go?
Skiathos is a Summer only holiday destination and almost closes down between the beginning of October and the middle of May. There are also very few "out of season" flights so to be honest it's not really worth considering. August is the peak month with June, July and early September being good. (I visited from 3rd - 6th September 2019). Outside of these months? Yes, there are bargains to be had, but fewer flights to photograph and fewer hotels and restaurants open.
Do I need to hire a Car?
The easy answer to this would be no. If you were staying in town you could probably walk to the airport (Amaretto Snack Bar) or catch a bus. BUT, you would need to be fit to do it twice a day and a car does provide seating, shade and maximum flexibility for photography. You also have a storage area by your side for all your camera equipment plus water / food etc. There are public bus services to the airport terminal but you then have to walk to the photo spots (some are a very long walk up hills). Taxi's are plentiful but actually quite expensive. Many younger people hire mopeds or quad bikes. Indeed, in my younger years I travelled round most of the Greek Islands on a moped! Those days have long gone and car hire for me is the only option. It's not that expensive and allows you to get anywhere you want for those great photos… see below.
What's the airport like and which airlines / aircraft types will I see?
The airport is actually operated by Fraport (Frankfurt Airport). It's small, modern and efficient with all the facilities you would expect (without having to pay for the privilege!!). Skiathos airport only has a short runway 01/19 about 1,623 metres, making B757's / A321's the largest aircraft which currently visit. There is no parallel taxiway so all aircraft have to back track and use the turning circle at each end of the runway. (Great for line up shots) There are only 6 aircraft parking stands outside the terminal.
Average daily movements are less than 15 aircraft although Friday is the busiest day which sees this figure double. It has less than half a million pax per annum.
It is served by (Summer 2019): TUI, Thomas Cook, British Airways EMB 190, Blue Panorama – B737's, Volotea B717, A319, TUS Air F50, SAS B737, A320, Austrian Dash 8, A320, Olympic Dash 8, SKY Express ATR, Cyprus A319, NEOS B737, Condor A320/321, Air Horizont B737, Adria A319, Tarom, Air Serbia B737. There are occasional exec jet / light aircraft movements and even fewer military movements. I didn't see any.
Lets get down to business…
What makes it so good for aviation photography?
Yes, there are similarities between St Maarten (SXM) and Skiathos (JSI)… Both airports only have one runway with excellent photo spots just prior to touchdown. Both also have become a tourist attraction in their own right for getting close up and personal to airliners when landing and in particular "Surfing on Jet Blast". This is where you are able to get so close to a departing aircraft that you can stand directly behind it and feel the full effects of the engines when they spool up prior to commencing their departure roll. Due to the short runway and high temperatures at Skiathos many Captains will spool up and hold the aircraft on its brakes prior to releasing at very high power. Our TUI 757 did just that on departure. An unusual sensation on board and quite amusing to watch (and photograph). The observers who have decided to "Surf" feel the full force of the jets. As I'm sure you appreciate it is actually very dangerous for those "surfing" at the rear of the aircraft. There are signs warning you that it "can result in death" and you undertake the practice at your own risk! It's also quite amusing after the departure to watch the people go looking for their lost hats, sunglasses and complaining about being hit by flying stones!! Aviation photography is far more relaxing and certainly less painful.
Both airports also have very convenient bars serving food and drinks at the key aviation photography locations. (See tips below)
For the aviation photographer Skiathos is certainly more picturesque and has lots more options for photographers. Aviation photography is permitted at both airports without problem and Skiathos is easier (and cheaper) to get to than St Maarten. However, the down side is that Skiathos has considerably less traffic and very few exec movements. Quality photos rather than quantity?
There are superb photo spots at both sides and ends of the Skiathos runway. Therefore you change position with the sun. By opening up the lens you can turn a plain aircraft "blue sky" shot into a stunning landscape photo with sea, beach, boats, cars, houses, green hills, people and of course a close up shot of an aircraft. Those who know about photography will often tell you that the background is as important as the subject matter. At Skiathos there are plenty of opportunities to vary the background and getting close up shots of aircraft in the sun is quite rare for us Mancunians!
Would I return?
It's a definite YES!
4 days was not long enough. Indeed, by the time came round to catch the flight back to MAN I think we had only just got it well sussed and explored all of the photographic options. The lack of movements means that there is little time to experiment and yes we all make mistakes!
Aside from photography there was lots to do and see, making it a good place to take the family and perhaps sneak off for an hour or so partaking in photography?
If you are only into "numbers" Skiathos is probably not the place for you. However, the food is superb (Taverna's) and good value. I'm told the beaches are excellent… although don't make the mistake of a fellow enthusiast who headed off to the beach with his telephotos etc to discover its was one of many nudist beaches on the island… he didn't stay long!!
Have you ever had a bad Greek holiday? If you like your aviation photography then you will like Skiathos.
Map
Tips
Use of a phone with Flight radar (or similar) is essential if you don't want to spend every day staring out onto the approach and not seeing a lot.
The Amaretto Snack Bar, located at the end of the most frequently used runway for arrivals 01 (nearest the town) has everything you will need. This includes:- car park, free internet, sun shade, a flight information screen, toilets, an aviation counter, cool beer, wine and juices plus they do a fine Greek salad and Pizza!
It's also where people go to get blasted and where the videos on You Tube are taken from. If you go nowhere else – go here! Great for landing shots and line ups (pending runway in use) Afternoons are best with the sun behind you.
Warning – watch out for flying dust particles on the lenses and cameras. I'm afraid it becomes an occupational hazard in the Amaretto car park! But also adds even more flavour to the Greek Salad!!
If you can, try and explore the different photography locations and a personal favourite will probably emerge. Remember – open up the lens, the background is as important as the subject matter. Enjoy your trip!
Further info …
www.Skiathoslandings.com Has plenty of info including live flight arrival/departure info
Thanks
I would like to thank Chris and Matt from the TAS shop for their advance "tips" prior to my visit and a special thanks to fellow aviation photographer Paul Bailey whose advice on locations was second to none! Photos for the above report by yours truly and my trusty bag carrier… Dynamic Debs!
Peter H
A few more snaps from Skiathos ….